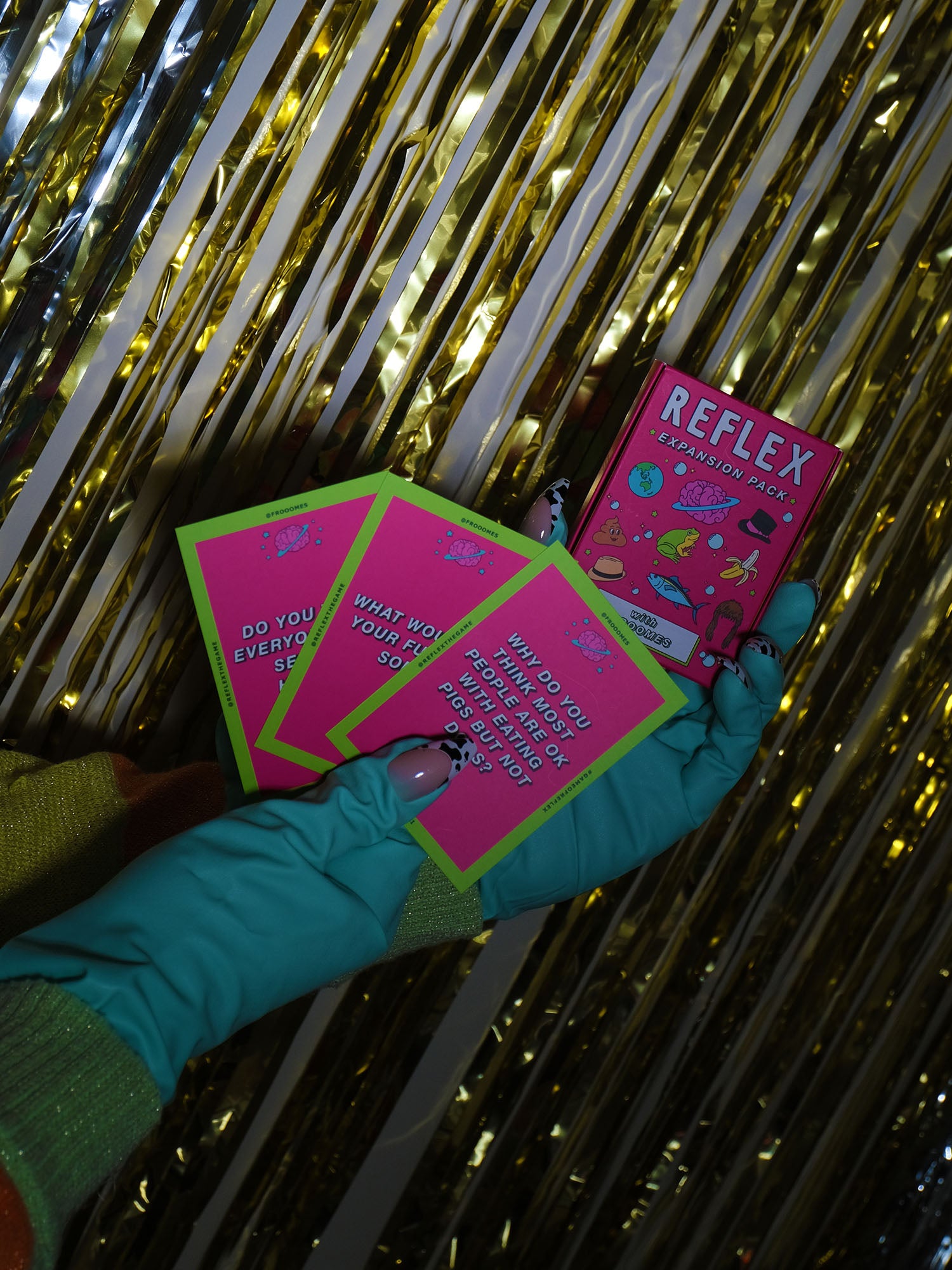 ReFlex X Froomes: Conversation Cards
Want an antidote for dull dates?

We've joined forces with superstar comedian Lucinda 'Froomes' Price to bring you ReFlex: Froomes Edition! A fresh batch of 21 questions and ethical dilemmas that are as fascinating as they are fun.

These little pink party starters will inspire your hottest takes on pop culture, celebrity crushes, social media, and Britney Spears.
Very Important Stuff
Designed and printed in Australia

Ethically made in house by FlexMami
As seen in Vogue, Goop and Refinery29

Box dimensions: H 9.5cm x W 7cm x D 2.5cm

Water resistant and celloglazed cardstock