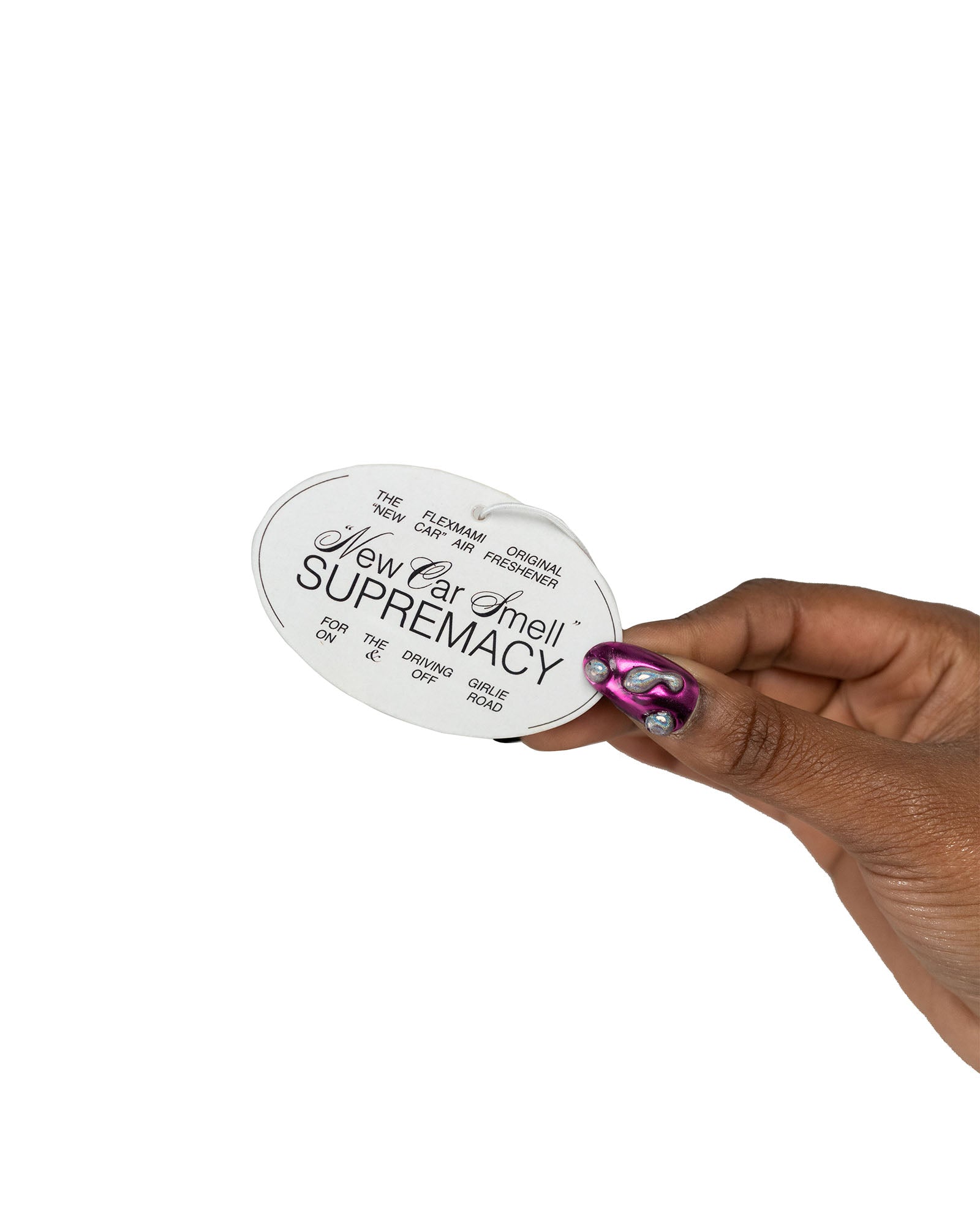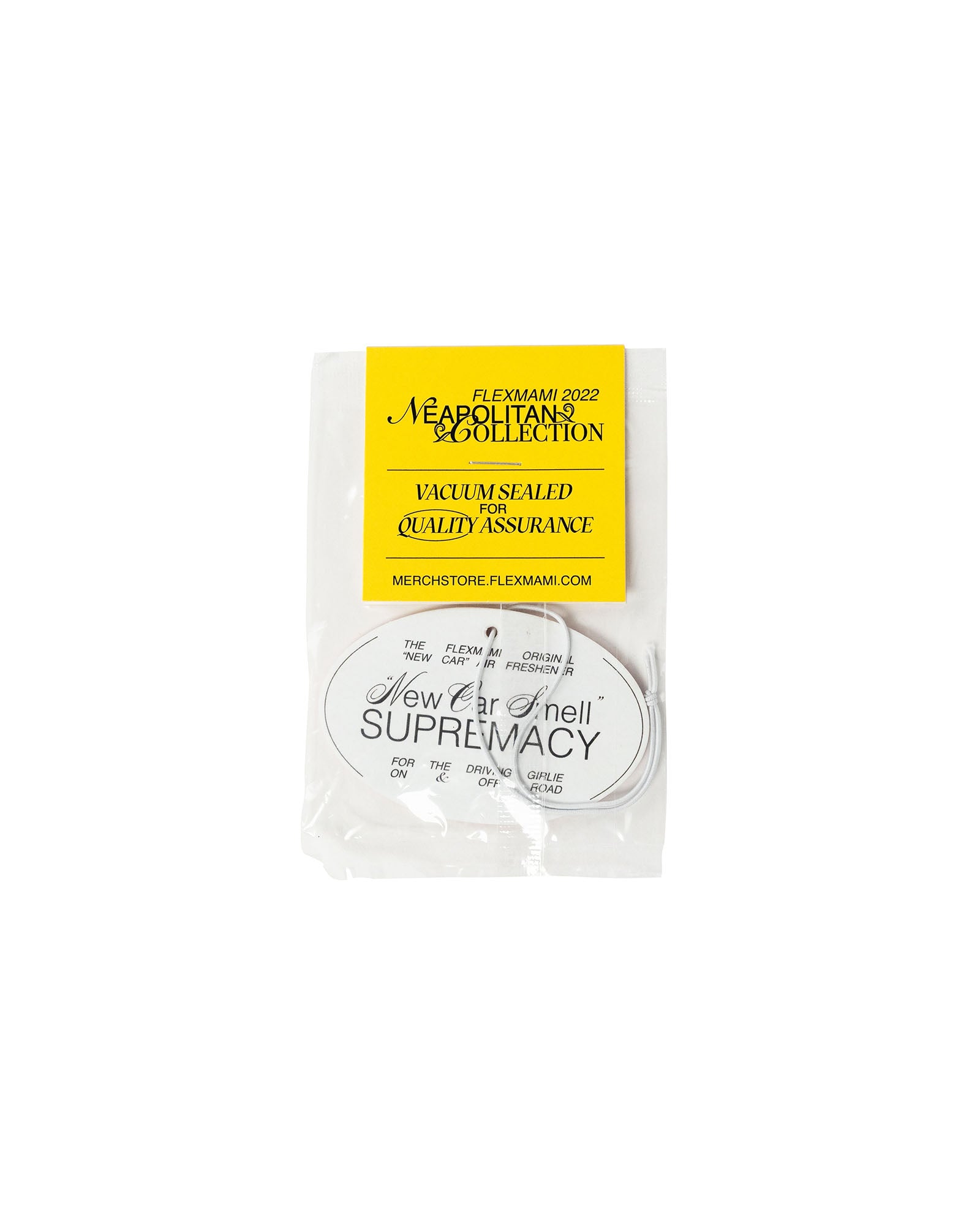 New Car Smell Car Freshener
It's number one for a reason, nothing beats the untainted scent of a brand new ride. Ride supreme with your new "New-Car-Smell" car freshener. 

Specs
Double-sided original design car air freshener scented
Long-lasting scent and easy-attachment elastic tie.
Safest used with some ventilation in your vehicle.