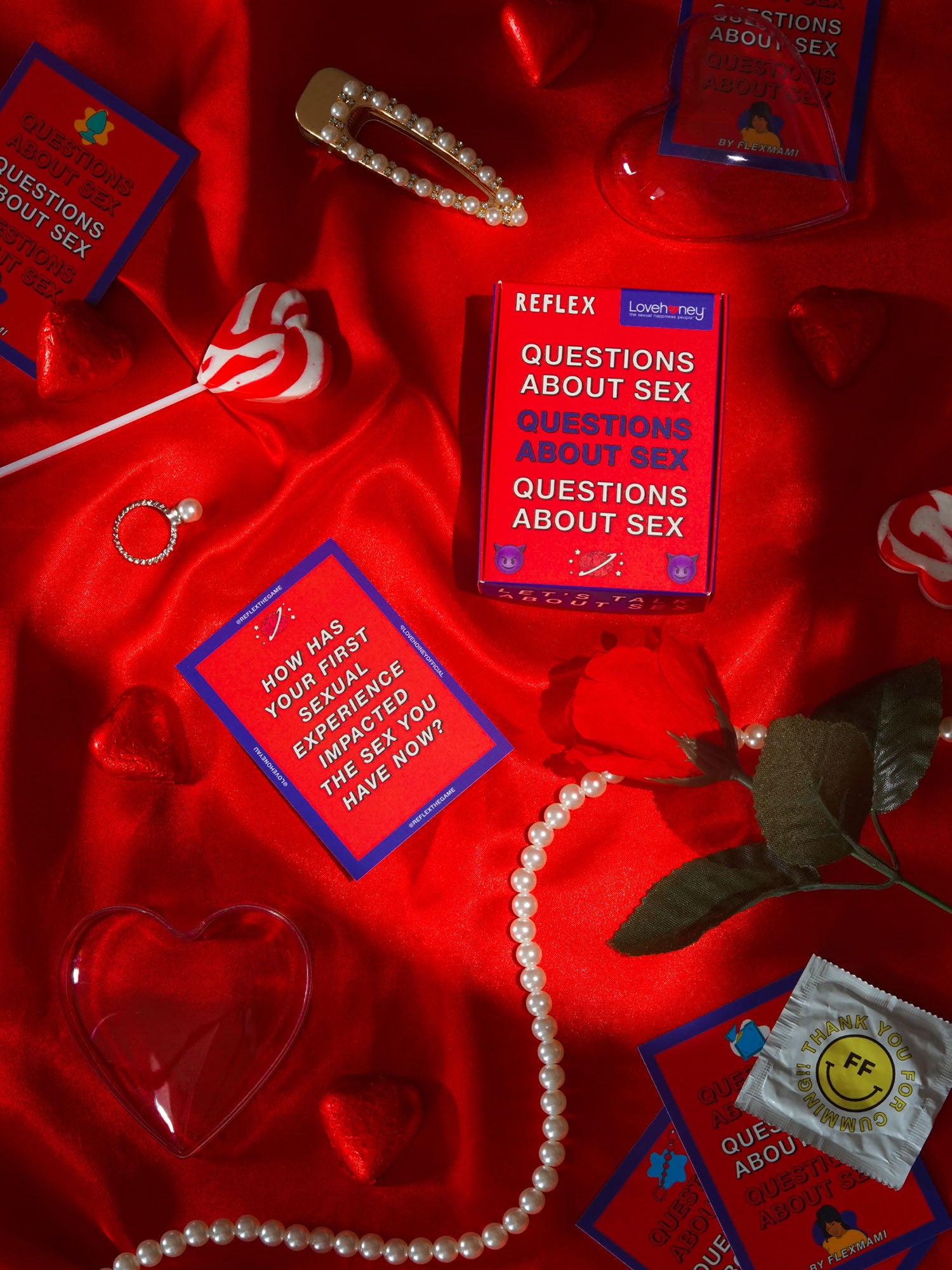 ReFlex S*x: Conversation Cards
Spicy topics, hot takes, straight 🔥 convos. Your shortcut to the deep & funny convos you thought only podcast hosts could have.

ReFlex: Questions About Sex is suitable for all consenting ages, and was designed with all genders, non-genders,  sexual preferences and orientations in mind, because no matter who you are or what you're into, we all deserve a little lovin'.
Very Important Stuff
Designed and printed in Australia

Ethically made in house by FlexMami
As seen in Vogue, Goop and Refinery29

Box dimensions: H 9.5cm x W 7cm x D 2.5cm

Water resistant and celloglazed cardstock