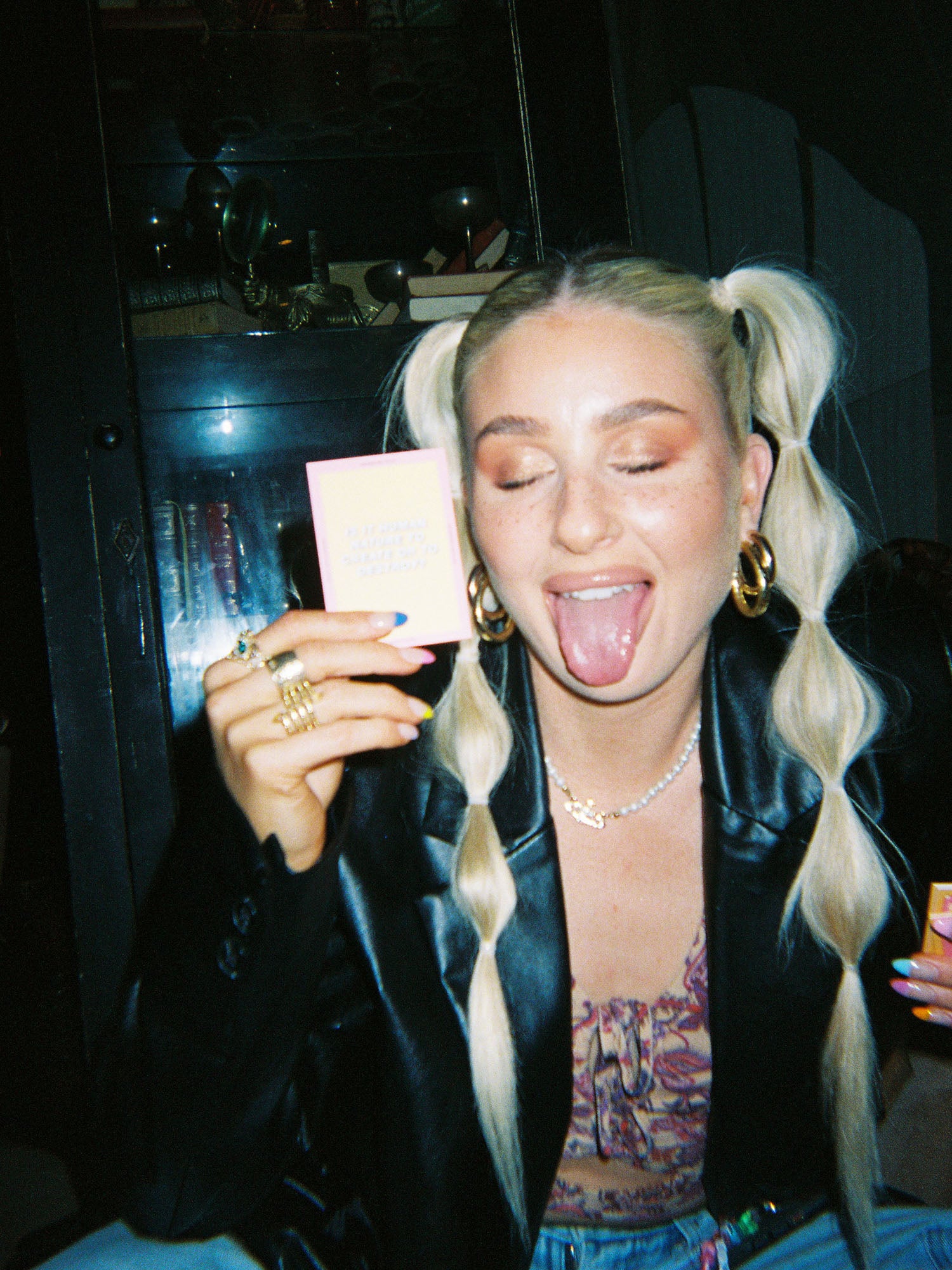 ReFlex X Bobo Matjila: Conversation Cards
Want to make your date contemplate, get cogs turning and conversation flowing?
Meet ReFlex Expansion Pack: Bobo Matjila Edition. Curated convo-starters for refreshing banter and real connection.
When you want to swap small talk for big picture, our first-ever ReFlex Expansion Pack has your back. This whole new set of 21 questions from philosophy queen @bobo.matjila is here to get you questioning everything (and everyone).
Very Important Stuff
Designed and printed in Australia

Ethically made in house by FlexMami
As seen in Vogue, Goop and Refinery29

Box dimensions: H 9.5cm x W 7cm x D 2.5cm

Water resistant and celloglazed cardstock