Would You Rather: Conversation Cards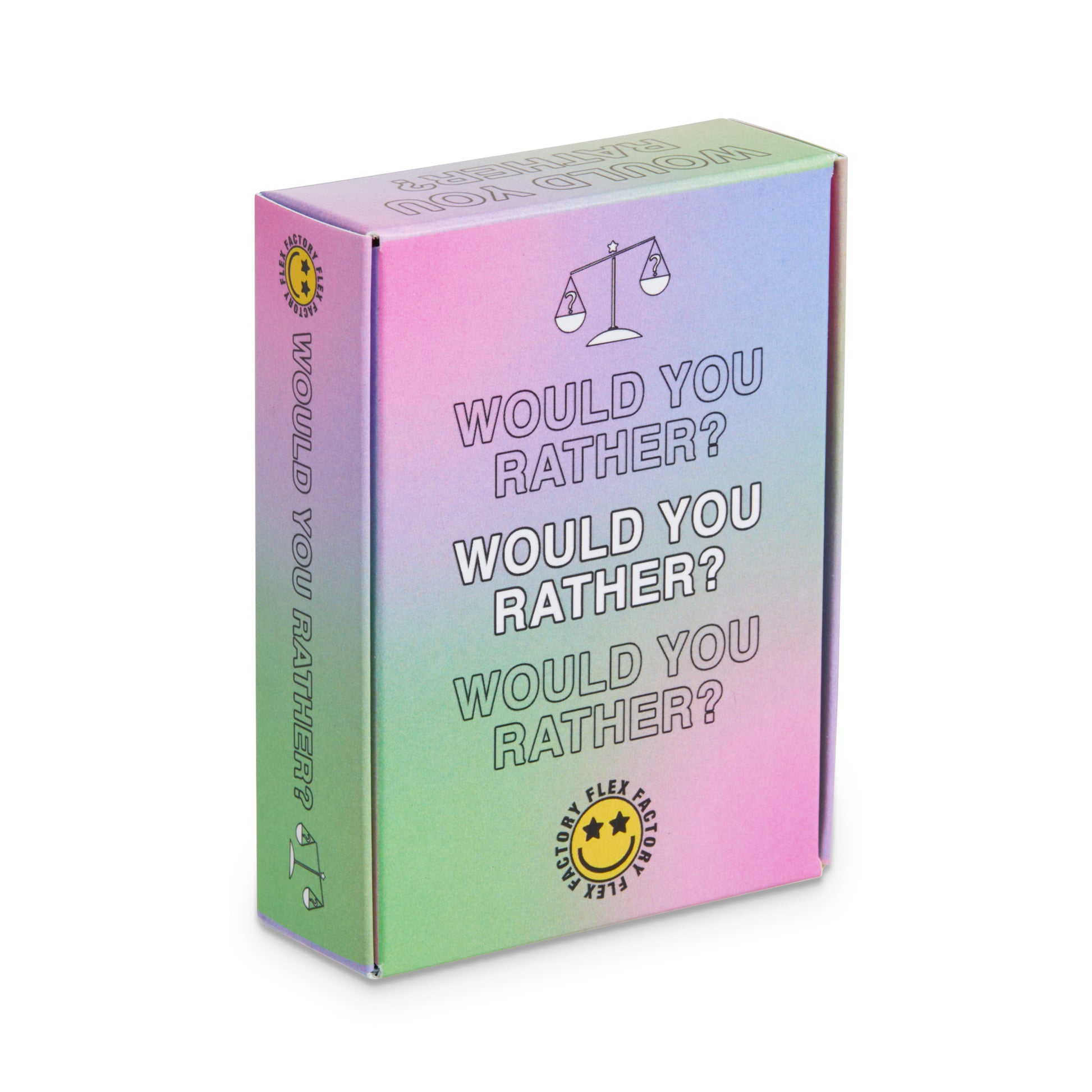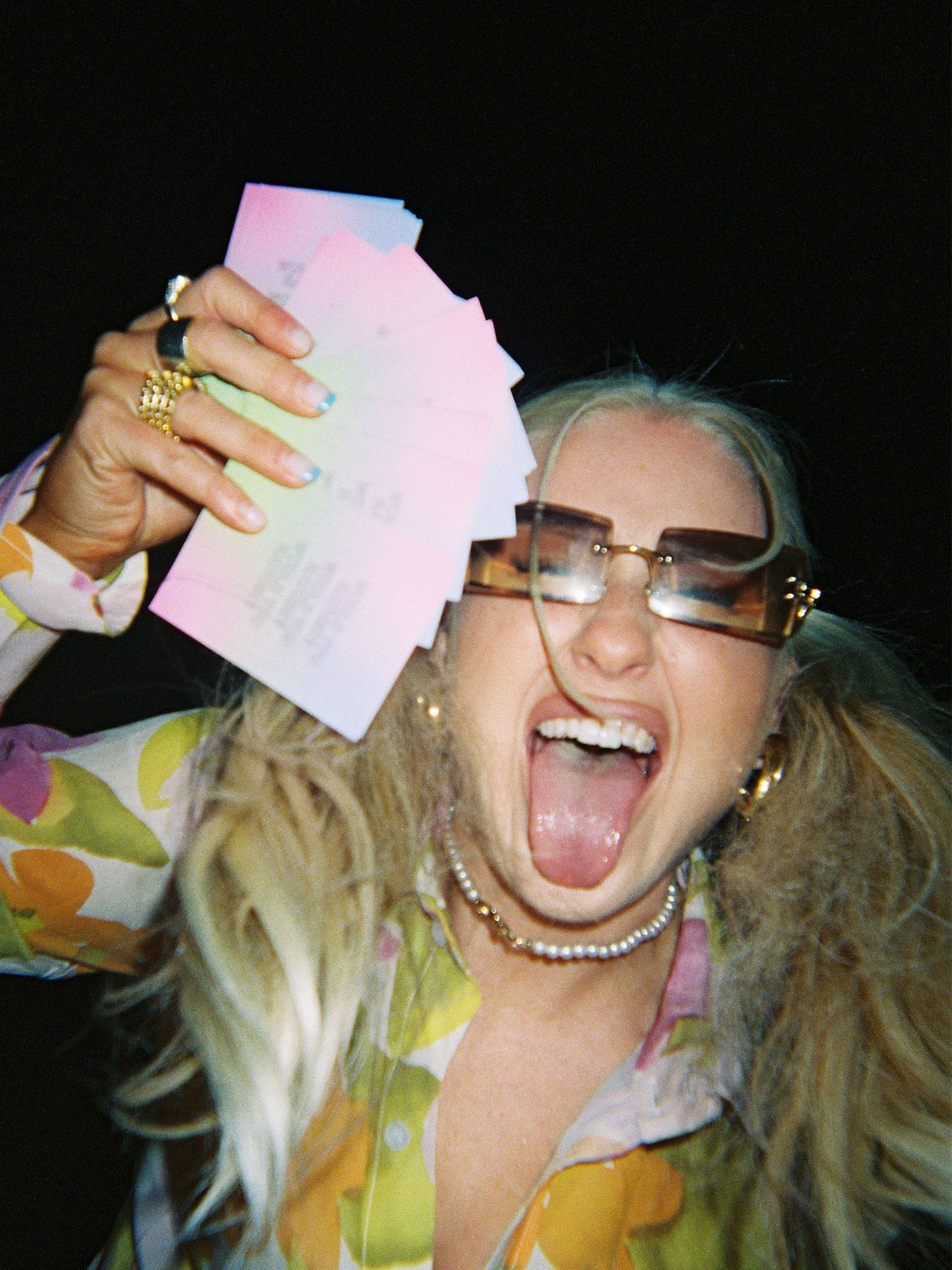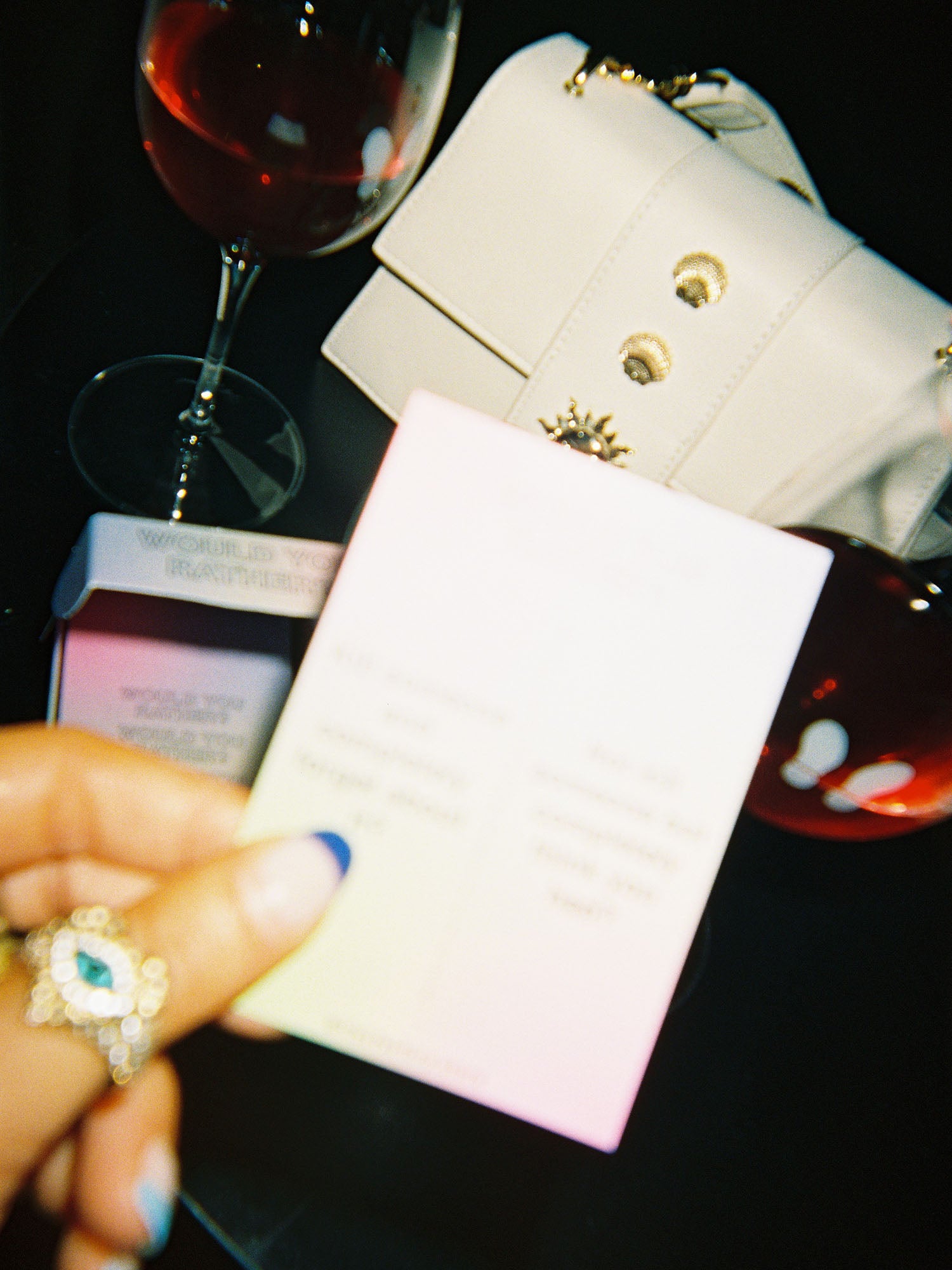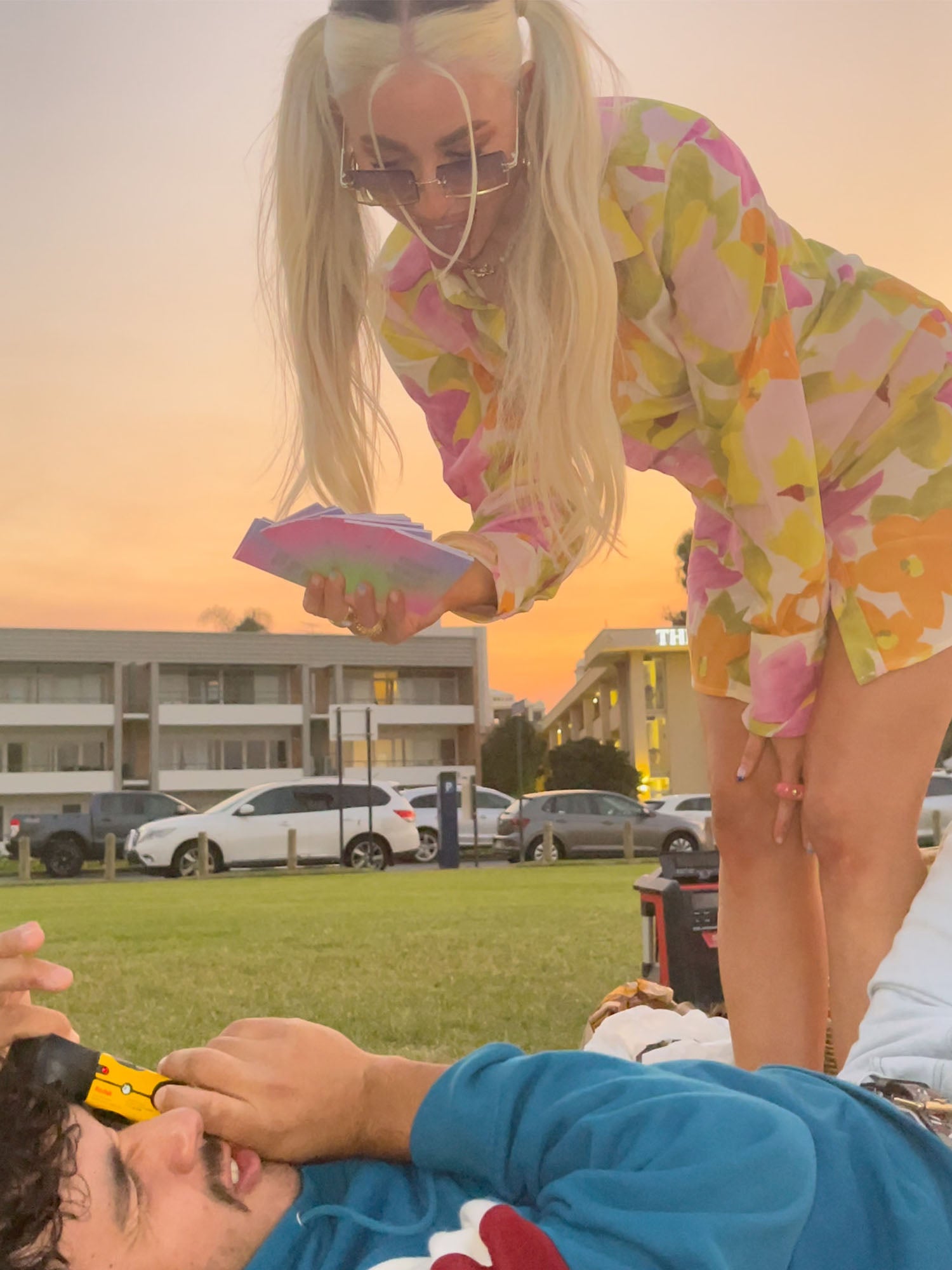 1
7
Would You Rather: Conversation Cards
The perfect dating app opener doesn't exi-
Would You Rather ...
🤔  Lose your memories? / Lose your sight?
🤔  Be told you're not trustworthy? / Be told you're overreacting? 
🤔  Know when someone's lying? / Get away with lying?

Introducing the ultimate set of ultimatums.
Caution: contains 50 hectic hypotheticals. May cause broken ice, heated discussions, and relationship tightness.
"Love this game! Such fun and interesting questions, exactly what you need for talking points with friends, vetting dating app matches or just to contemplate on your own!" - Kristina
Very Important Stuff
Designed and printed in Australia

Ethically made in house by FlexMami
As seen in Vogue, Goop and Refinery29

Box dimensions: H 9.5cm x W 7cm x D 2.5cm

Water resistant and celloglazed cardstock